Introduction
In our pursuit of better understanding and practice of the human values, School's SSEHV Department organized a Teacher's development programme on 15th August.
The following topics were discussed during an interactive study circle.
Sathya Sai Baba on Traits of a Teacher.
Five teaching/Transformational techniques
Attendance
Kennedy Ope
Paul Njoroge
Antipas Sugut
Elosy Riungu
Eric Muriithi
Alex Onchonga
Fridah Ondieki
Patricia Cherotich
Winnie Mang'eng'e
Dennis Wepukulu
Syvester Kioko
Maculate Michewa
Jackline Jepchirchir
Lilian Ameyo
Jackline Chaune
Stephen Mbithi
Robert Muthiani.
Joseph Thuku-Absent with Apology
Sathya Sai Baba on Traits of a Teacher.
We discussed how a teacher moulds the rising generation by making them:
Self-confident, self-reliant and self-consciousness
Equip them with knowledge and skills.
Guiding them to develop vision and insight to inspire and transform.
Teachers were urged to uphold the ideals and to practice as role models to have a lasting impact on their pupils.
Teachers were called upon to excel in humility, simplicity morality and integrity. They should also become beacon of truth, love, reverence as children can absorb.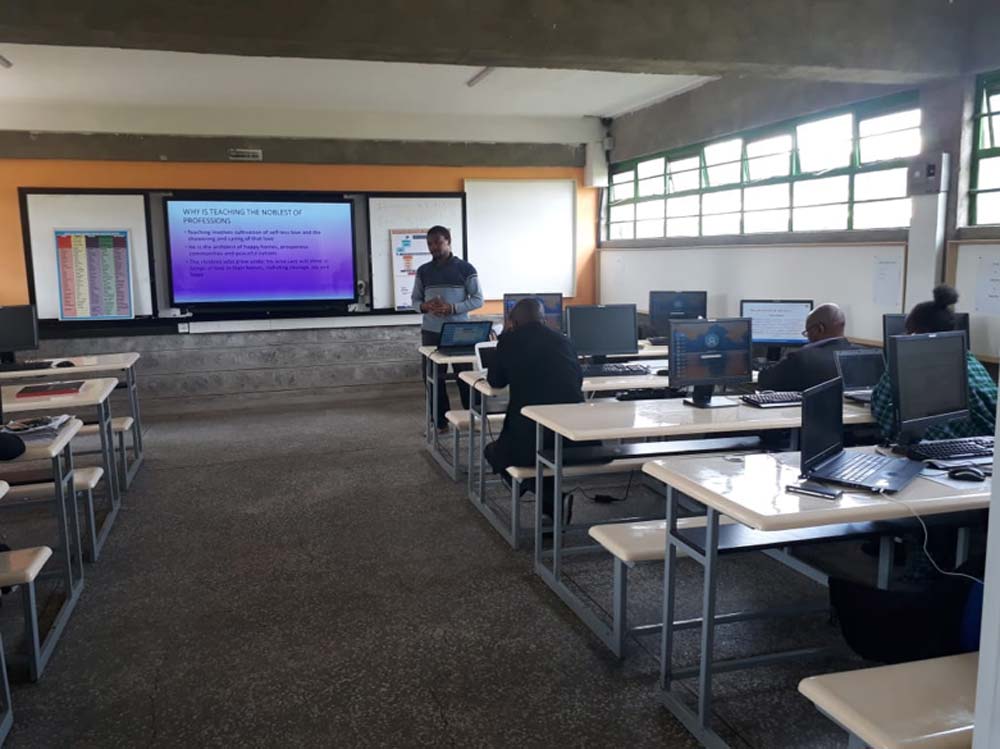 Transformation techniques
Through study circles, the following techniques were demonstrated
Direct method and integrated method.
On Direct approach, there was emphasis on the practice of the five teaching techniques i.e. Silent sitting, Quotation, Storytelling, Group singing and Group activities.
Madam. Patricia in session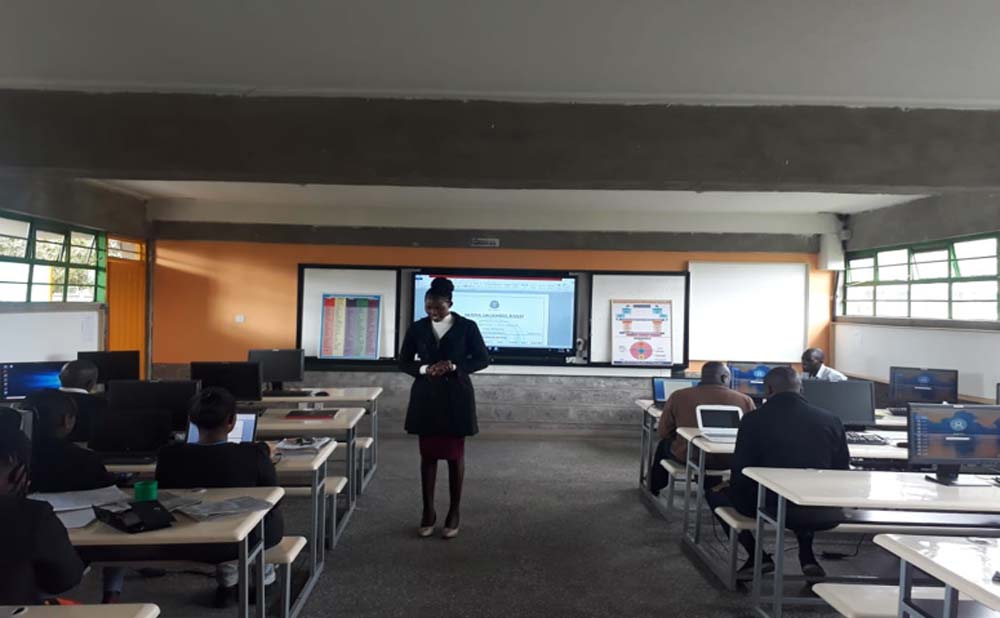 Madam. Jacckline Chaunne in session
Guideline on Introductory and Intermediate level assignment
Mr. Eric guided all the teachers on the four assignments that are to be completed on Introductory and Intermediate level for onward submission to Dr Lalini Reddy of SAISSE.
Report compiled by
SSEHV Department.
16th August, 2018