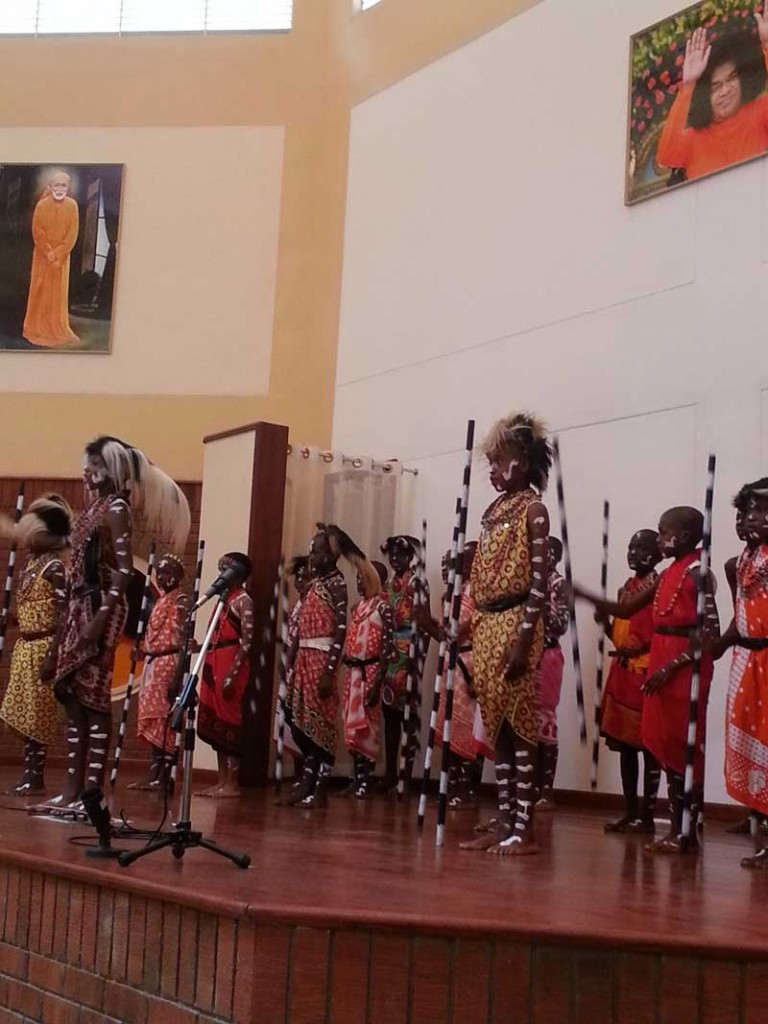 This year's joyous celebrations were held on Sunday 28th July 2013,and was attended by students, parents, guardians, community members, along with devotees and well wishers.
Students presented "value based" drama, songs, hymns, quotations, and traditional dances and paid gratitude to Beloved Bhagwan Baba for granting them a model school with such good facilities infused with the Educare methodology.
They also honoured all their teachers (gurus), who also reside on the school campus, for teaching them spiritual knowledge along with the academic curriculum.
A 3HV "Parenting Workshop" attended by 78 parents & guardians was arranged.
Parents and Guardians expressed their gratitude to the School management for caring and moulding their children with Sathya Sai Education in Values based programme.