Avatar Declaration Day – "Serve the Planet"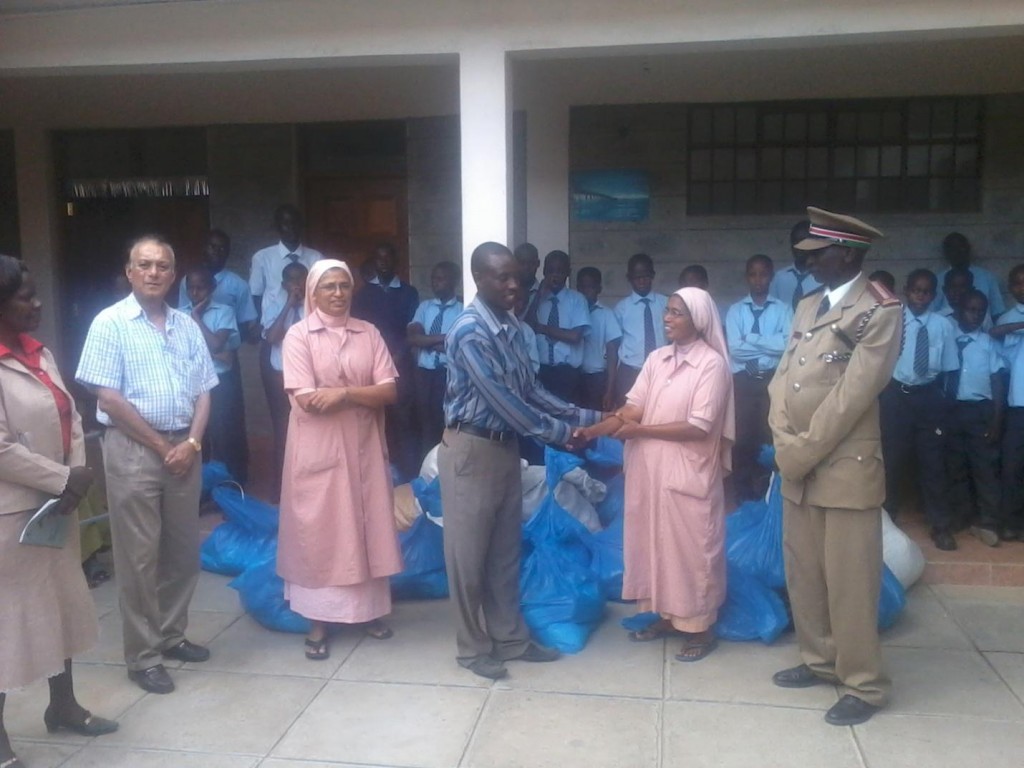 As part of the "Serve the planet" initiative the Students of Sathya Sai School – Kisaju carried out GRAMA Seva. A selected group of students and teachers left for the Bethsaida home located at Korrompoi village in Kitengela for Grama Seva on the 20th of October 2013.
The Bethsaida Home is a residential home for 85year old plus and other physically challenged ladies.
25 students and an alumni student accompanied two teachers to the Bethsaida Home for Grama Seva. The area chief accompanied by a senior trustee also took part in this Seva.
After an introductory talk about beloved Baba's teachings as implemented by Sathya Sai School – Kisaju, the students thanked the elderly ladies for having granted them the opportunity to serve them with food packs and various other items containing blankets, rice, legumes, salt, oil, sugar, maize meal along with fresh tomatoes, onions, cabbage and kales from the school's Sai farm.
The home highly appreciated the kind gesture, love and affection showed to them by the students.