To commemorate Guru Poornima, Sathya Sai School – Kisaju held an SSEHV induction course on Aug 5th. 31 teachers from 19 schools from various parts of Kenya attended the in-house residential course.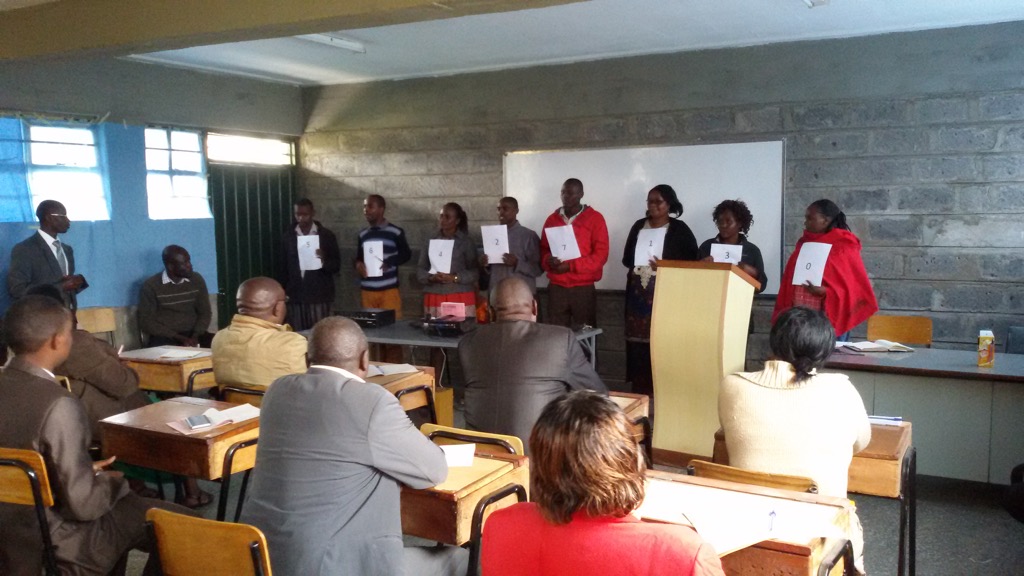 The majority of visiting teachers stayed back to partake in the Teacher's Day (commemorating Guru Poornima) celebrations of 6th that was also attended by approx. 200+ well-wishers along with the student's parents and guardians.
This year's Teacher's Day was themed "Homage to Universal Teacher and School founder Sri Sathya Sai Baba".
Students and staff worked hard and prepared various value based poems, drama, traditional /cultural dances to pay homage to beloved Baba, for providing the world with SSEHV and Educare programme and also offered their heartfelt appreciation for providing such facilities at Kisaju.
Details are in the newsletter which you can [wpfilebase tag=fileurl path='newsletters/Newsletter-2016-08.pdf' linktext="download here" /].